Concept
Living things of Utopia, made from the "bones of the Earth"
The white clay you can see here can only be found at the base of Mt. Fuji, where the natural stones and water that gave birth to it originate. When I first saw the white clay, the thought flashed into my mind that these were the bones of the Earth.
The shape of nature always impress me so much due to their beauty. I can find it especially in a bones of animals. It reminds me of the great cosmic power.
So I want to make my original bones of the creature in the Utopia with advanced civilization with this white clay. I think the creature's body is made of many unique materials like flesh, machines and even clothes. It is a hybrid, so we can't divide into skin, bones and muscles like humans. It just "bone".
This is what I intend to make from these bones of the Earth.
Biography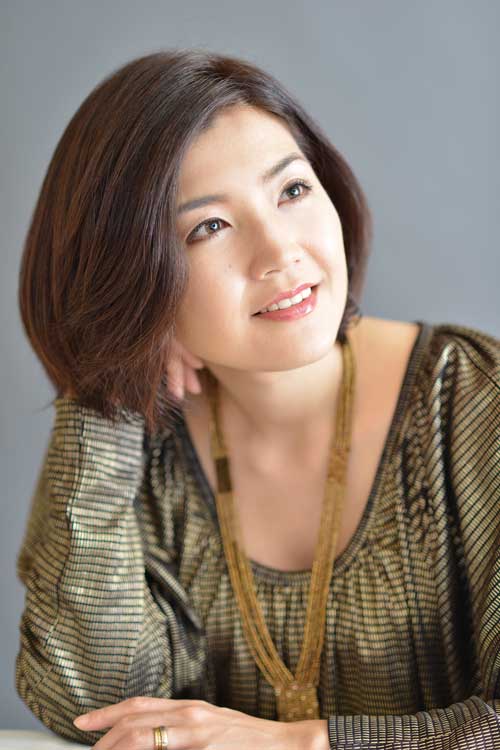 SAWANAO澤 奈緒
Born in Tokyo in 1977. Spend puberty in Brazil.
Based on my own adult children's experience, produced works based on spiritual world and science and presented works internally and externally.
A solid piece of artworks made of plaster clay or old cloth as materials. Since 2017 also express by virtual reality.
Sometimes dressing up as ancient characters as a costume project that wears what made myself .
Ehibition
2017年10月
Art Expo Malaysia9参加

(マレーシア−MATRADE Exhibition and Convention Centre)

2017年8月
VR作品を『STYLY』ローンチに合わせ発表

(オンライン)

2016年10月
店内にてミニ個展とワークショップ

(東京—インテリアショップ「Boconcept」)

2015年12月
公募展「IMA展」

(東京−東京都美術館)

2015年 4月
YOUNG ART TAIPEI 参加

(台北−Sheraton Grand Taipei Hotel)

2015年 3月
NEW CITY ART FAIR参加

(ニューヨーク−hpgrp gallery New York)

2014年12月
公募展「IMA展」

(東京−東京都美術館)

2014年12月
グループ展『BOX OPERA』

(東京−スペースユイ)

2014年5月
二人展『脱力』

(神奈川−YUI GARDEN)

2013年11月
個展『零度の惑星G』

(東京−スペースユイ)

2013年8月
グループ展『Flower Drops exhibition Vol.2』 参加

(東京−スペースユイ)

2013年4月
『アート蚤の市』参加

(東京−テレビ朝日umu)

2013年2月
グループ展『SCIENCE AND PRAYING-装身具展』参加

(東京−スペースユイ)

2011年6月
グループ展『Flower Drops exhibition Vol.1』参加

(東京−スペースユイ)

2008年12月
初個展『SHOW TIME』

(東京−ギャラリーハウスマヤ)
Award
| | |
| --- | --- |
| 2015年 | IMA展 会友優秀賞 |
| 2014年 | IMA展 外務大臣賞 |
Contact
nao (a) sawanao.com
Please change "(a)" to "@".